African Turquoise brings structure, balance and prosperity where it is due. Our African Turquoise Revolution Bands feature your choice of a 4mm, 6mm or 8mm gemstone bead. Each stretch bracelet is unique with subtle variations in color, texture and size of the gemstone beads.

10% of the sale from every African Turquoise Revolution Band sold will be donated to the fight to end Alzheimer's through our partner charities.
EVERY NOW & THEN WE LIKE TO OFFER A LITTLE SOMETHING SPECIAL. WHEN THESE LIMITED EDITIONS ARE GONE THEY'RE GONE!
Customize your Rivet Revolution bracelet (or Necklace) with a 6mm Swarovski Crystal Charm. Choose your birthstone, honor a loved one with their birthstone or just choose a crystal that makes you happy! Each crystal charm is wire wrapped and finished with a petite flat cap.

+ We recommend only one Crystal Charm per bracelet so the charms dangle happy and free. Our Necklaces can handle many charms!!

+ Buying more than one RR Bracelet/Necklace + Crystal Charm? The more the merrier! Please make a note in the checkout field "Order Notes" so we match the correct Crystal with the correct RR Bracelet or Necklace!

+ Don't forget to add a Rivet Revolution bracelet or necklace to your cart for your charm to have a home!!

A barely there sterling silver ball chain necklace with our signature 10mm Rivet Revolution charm.  Perfect for everyday and for layering with other necklaces – 18″ in length.

10% of the sale from every Ally will be donated to the fight to end Alzheimer's through our partner charities.

Gemstone beads and vintage glass beads are crocheted approximately 16-17″ long for a dreamy beachy look. Each strand is an expressive color palette, unique with subtle variations in color, texture and size of the beads. Beads are woven with a subtly waxed cord and secured with a mussel shell button and are sure to bring you joy and elevate your spirits every time you wear it. 

Our Calypso Necklaces are created by designer and Rivet Revolution friend, Debbie Tills in her beautiful studio in the Low Country of South Carolina.

10% of the sale from every Calypso Necklace sold will be donated to the fight to end Alzheimer's through our partner charities.

Designed in collaboration with with our dear friend and country artist, Jay Allen, this 30″ stainless steel ball chain necklace features a JAY ALLEN logo tag as well as our classic Rivet Revolution 2-sided charm.

Jay Allen made headlines all over the country when he went viral singing a very special song written for his mother who suffers from Early Onset Alzheimer's. Jay's hope is that his song, Blank Stares, will bring hope to as many people as possible.

10% of the sale from every Jay Allen Necklace will be donated to the fight to end Alzheimer's through our partner charities.

Mindful + Meaningful + Beautiful

Beautiful accessories and mindful jewelry – our Rivet Revolution Malas are meant to bring you a sense of peace and wellness throughout your day—mala beads are powerful tools that have been used for thousands of years to aid in meditation and mindfulness. First created in India 3000 years ago with roots in Hinduism & Buddhism, Malas were used for a special style of meditation called Japa, which means, "to recite". The term 'mala' is a Sanskrit word for "meditation garland." When not being used for meditation, malas can help wearers carry a sense of peace, calm, mindfulness and focus with them throughout the day. If your day starts to get off track, hold onto your Mala to soak up its peaceful energy and remember your intentions.

Choose Your Mala

It starts with the beads. Every bead tells its own story and possesses different energetic properties. The mala that you're drawn to first is the one you're meant to have. It truly can be that simple. Allow yourself to embrace the simplicity and be led by your heart. Howlite strengthens memory and stimulates desire for knowledge. It teaches patience and helps to eliminate rage, pain and stress, facilitates awareness and encourages emotional expression. Our Howlite Mala is made with 8mm Mala beads and features 8mm Ivory Pearls, 4 mm Labradorite gemstones and a sari silk tassel. Wood Lace helps us cope with transitions & is a grounding stone that is calming and soothing. Our Wood Lace Mala is made with 10mm Wood Lace beads and features 8mm Ivory Pearls, 4 mm Picasso Jasper gemstones and a sari silk tassel. Picasso Jasper enhances patience, clear thinking and promotes inner tranquility. Our Picasso Jasper Mala is made with 8mm Picasso Jasper beads and features 8mm Ivory Pearls, 4mm Labradorite gemstones and a sari silk tassel. 10% of the sale from every Mala will be donated to the Women's Alzheimer's Movement to help answer the question of why women are disproportionately affected by Alzheimer's.

Find your Mantra

Select a mantra, intention or prayer that you would like to repeat. Your mantra—Sanskrit for sound, syllable, word or group of words—is a personal "motto" of sorts that is repeated during meditation to help create focus and self-transformation. When repeating a personal mantra, the meditator can calm the mind to allow deeper levels of relaxation and awareness. You can focus your mantra or intention on yourself or on others. There are many to choose from, in English or Sanskrit. According to Deepak Chopra, "Intention is the starting point of every dream. It is the creative power that fulfills all of our needs, whether for money, relationships, spiritual awakening or love." Simply put, intentions are statements we create that help guide us to think, feel and act in a way that brings our goals—our soul's deepest desires—to life. And because intentions are even more powerful when you release them to the universe, using mala beads to set and represent intentions is a useful step toward manifesting them into existence.
FREE SHIPPING on ALL US ORDERS OVER $99!
Our cause is simple:
to spread support throughout the Alzheimer's community 1 bracelet at a time
With more than 44 million people suffering from Alzheimer's worldwide and another
140 million family and friends providing care, we support these communities by
donating a portion from every Rivet Revolution design to a network of charitable organizations.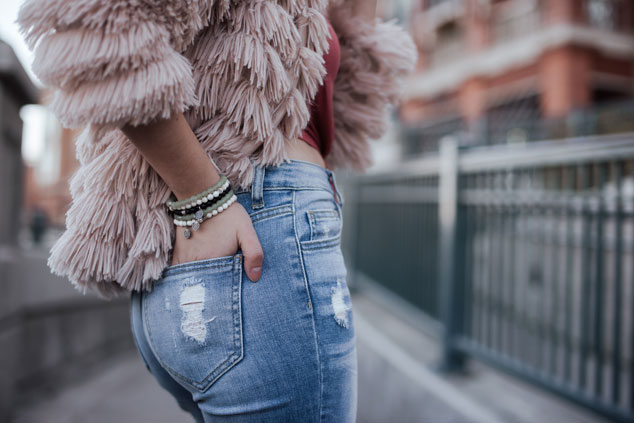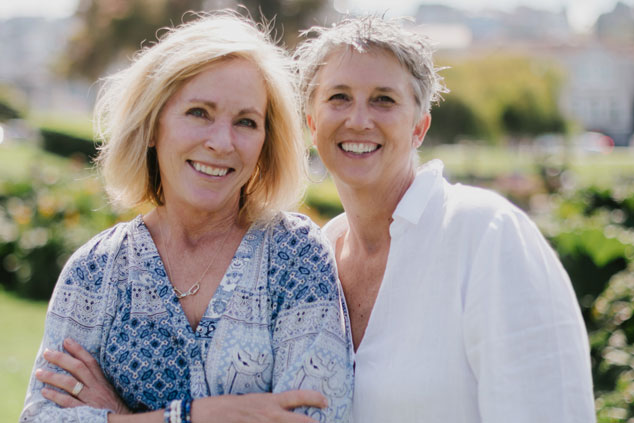 Founded by two women—Susan & Liz—the Revolution was created to
empower the networks of families and friends who have been affected by Alzheimer's. Both of us
has a personal connection to someone with the disease, and we are passionate about using
our own experiences in a productive and positive way to help others.