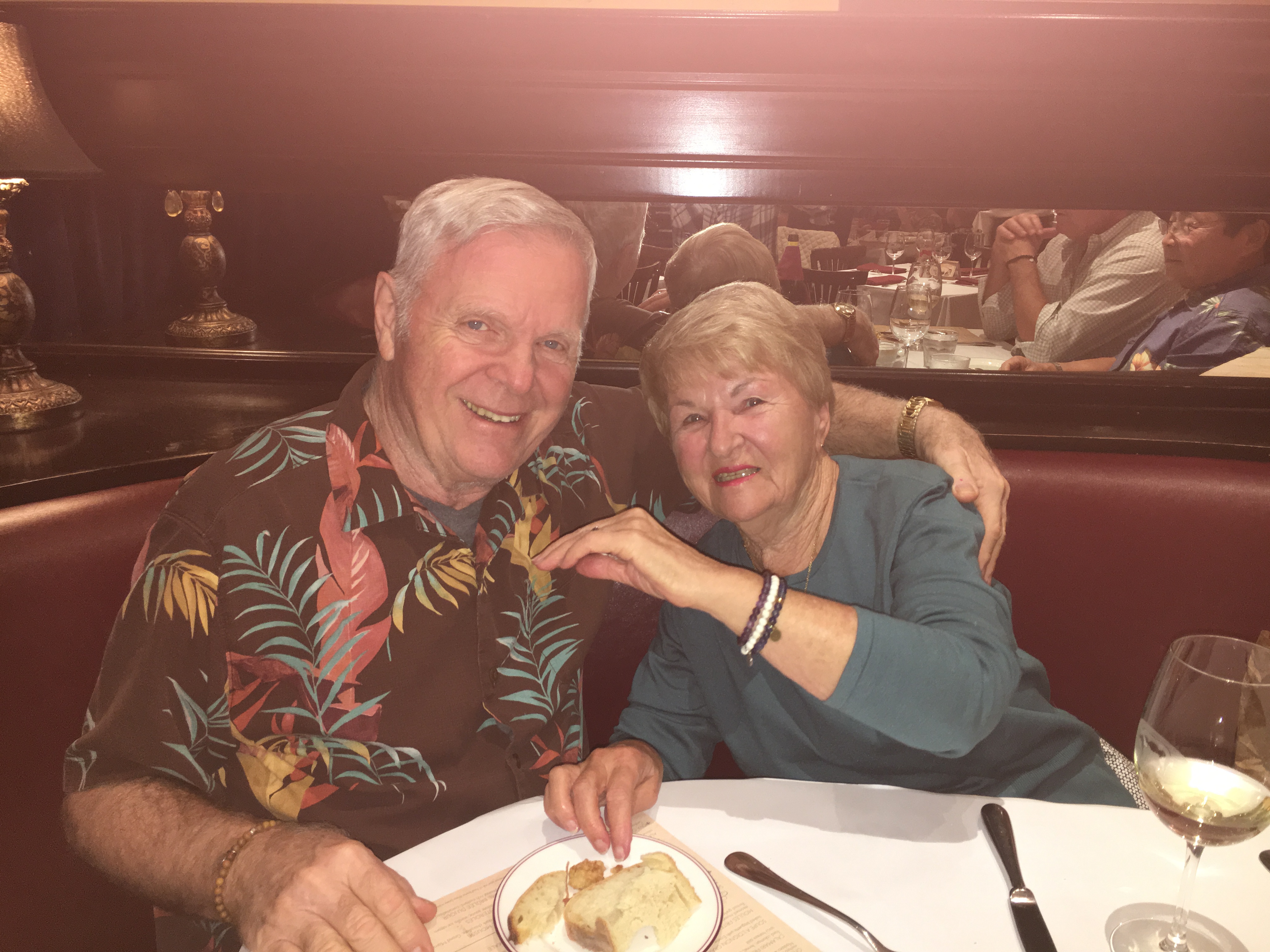 My Personal Journey with Alzheimer's
Inspiration
I love to write and find in most cases it's easy to express my feelings. However, I am finding it very difficult to write about my personal experience with Alzheimer's. My husband has been struggling with Alzheimer's for several years and it's hard to know exactly how long as he never admitted to having memory loss and he is an expert at masking his condition. Several years ago it became apparent when he was unable to pass his driver's test, but he never gave up hope that his memory would improve. He was always positive and his priority was to take care of his family. The tables have turned, however, and it is now my challenge to take care of him. He had an incredible well educated, understanding care giver for three years and that was my salvation. I knew the day was coming when he could no longer stay at home and we made arrangements for him to move into a memory care place.
Sitting on my desk is a picture of us taken on our 50th anniversary. Every day I look at it and remember what life was like;  someone to help with household chores, prepare taxes, fertilize the yard, and make lifetime investments. We cooked together, we played golf often together and met other couples for dinner.  That, is all gone.  It's a shock to suddenly be alone when you've been married for 60 years.  Coming home at night to an empty house is something I will never adjust to. Overnight our social life changed. We loved to cruise and planned many trips together. We loved taking our grandchildren on trips. Now I go to bed alone and travel alone. I try hard not to mourn his leaving, but to be happy that he is well taken care of and is happy. I try to visit my husband everyday for lunch so he won't be eating alone.
Watching your loved one have their life slowly taken from them is much harder than death. Death is final and Alzheimer's is everyday! My husband is not the same person, but is in the shell of a body that once belonged to him. Alzheimer's is a very cruel disease as it affects not only the patient but all of your family and friends.  The expense for caring for Alzheimer's is beyond most people's retirement funds. Medi-care cannot come close to covering Alzheimer's expenses.
My friends have been very supportive. Many of then go with me to visit Oz.  Having someone with me makes a huge difference as it is impossible to communicate with him on a one-on-one basis. My friends and I talk with each other and my husband enjoys listening and often will add a comment that makes little sense.
Sometimes out of bad comes good.  Our daughter, Susan has started a company, Rivet Revolution, with 2 partners. They are producing gemstone beaded bracelets and giving $10.00 for every bracelet sold to the Alzheimer's Association to be used for cutting edge research and support for caregivers. My husband would be so proud to know that he is the reason Rivet Revolution is becoming successful. I wear my bracelets 24/7 and it is a constant reminder that so many are working hard to discover a cure.