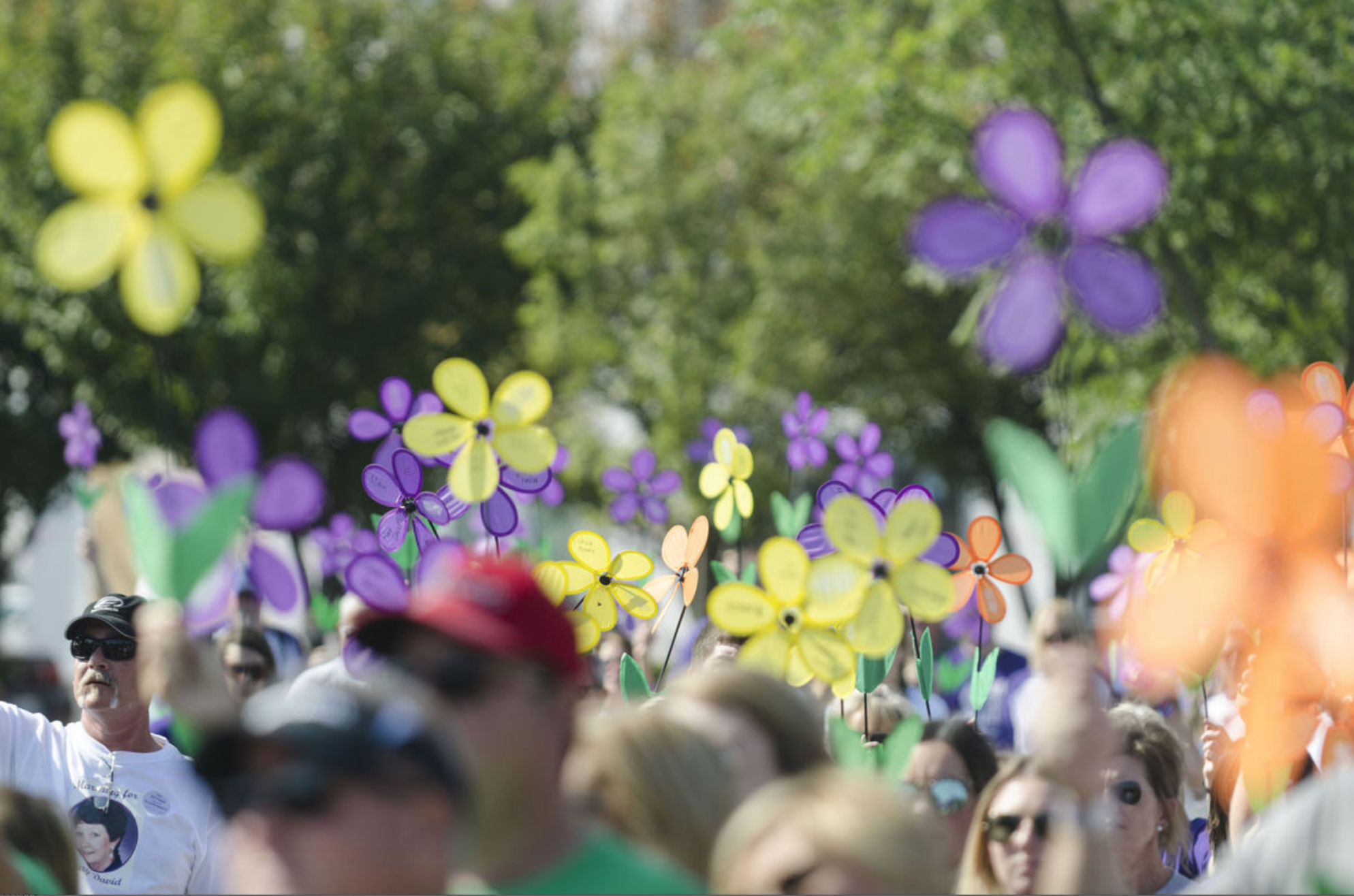 Walking for My Mom
Events
The Rivet Revolution Team attended the San Francisco Walk to End Alzheimer's today. Joined by friends and family, this year's walk was especially bittersweet for me. For the 1st time I carried a Purple flower. At the beginning of the Walk, each participant holds high a Promise Flower based on the reason for their involvement: Blue: I have Alzheimer's, Yellow: I am supporting or caring for someone with Alzheimer's, Orange: I support the cause and the vision of a world without Alzheimer's and Purple: I have lost someone to Alzheimer's disease
I have carried a yellow flower for many years but this past March my mother lost her long and valiant battle with Alzheimer's. If I had to guess I would say she lived with Alzheimer's for about ten years. Her battle was marked by all the text book symptoms. Confusion gave way to frustration which gave way to anger which gave way to a loss in recognition and ultimately my Mom became a shell of the person I knew for 54 years.
My Mom and I had a challenging relationship – two very strong willed, opinionated, independent women living their lives the best we could. We didn't always see eye to eye and could go months without talking – stubbornness finally giving way to forgiveness. But we loved each other in our own way. In the end an unfortunate broken hip was just too much for my very frail 82 year old Mom to handle. I spent her last 3 days by her bedside and whispered my goodbyes through a flood of tears.
It's very bittersweet losing someone to Alzheimer's. It is just such an awful way to end a life – it is unfair to rob people of their memories AND their dignity. It just sucks. Not a day goes by when something doesn't make me think of my Mom – today I carried my purple flower close to my heart as I thought about how much my Mom would have loved all these amazing people coming together to fight for a world without Alzheimer's.